Reno Windshield Repair Done Right!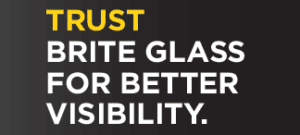 Save your Windshield– Repair it!
We've been providing Reno windshield repairs for over 27 years!  A repair can save you time and money, it is safe, effective, convenient and usually takes less than 1 hour to complete. Brite Glass has the expertise to repair chips, starbreaks, small and long cracks. Our high quality windshield repairs will restore the structural integrity of the windshield, help prevent the damage from spreading and make the blemish much less noticeable. However, if your windshield is badly pitted, or the badly cracked, it should be replaced.
Reno Windshield repair – an affordable solution Repairing a windshield is also a great value. If you have comprehensive insurance coverage, and you choose to have your windshield repaired rather than replaced, most insurance companies will waive your deductible, leaving no costs for you. This is generally considered a nonchargeable loss on your insurance policy.
Please call us at 775-827-6777 for more details!
Windshield Repairs – The Process
All windshield repairs are unique in shape, size, and pattern. The process involves drilling a tiny hole into the break area through the first top layer of glass into the polyvinyl. Then a clear epoxy resin is injected into the break under vacuum pressure to fill all the air pockets and cracks present in the windshield. A UV light is then set up to cure the resin which holds the cracks (or break) from running out. Visibly, the repaired area will look better (by 50 to 85%). Of course the main reason to repair a windshield is to save the windshield from having to replace it, and to make it look better. Because all repairs are different some turn out visibly better than others. There are risks of the repair breaking out when the initial hole is drilled and also when injecting the resin in the break. These risks are very minimal, but since the windshield is already cracked, it can continue to break out further. At Brite Glass we do many successful windshield repairs every week and have the experience to do a beautiful and strong windshield repair. Windshield repairs are guaranteed for the life of the vehicle against discoloration and/or the break from spreading. Should any of these problems occur, Brite Glass will install a new windshield at the current market value and credit our customer 100% of the cost of the repair. We guarantee that the windshield will pass any state inspection for the same period or we will replace the windshield as above.
Think your windshield may need to be replaced rather than repaired?  We specialize in windshield replacements as well!