Reno Auto Glass – Windshield Replacements & Windshield Repairs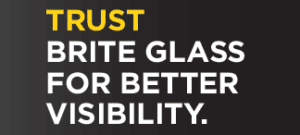 Windshield Replacement in Reno is common.  Constant construction leaves plenty of rocks to break your windshield in the Reno area, driving down the highway a small rock can cause a chip or even a large crack.  Auto glass is one of our specialties and we have been replacing windshields in the Reno area for our customers since 1990, over the years we have become known for our attention to detail and we pride ourselves on customer satisfaction.  Keep in mind that your windshield is a vital part of your cars safety, not only for your vision and protecting you from the elements, but also to protect the driver in case of an accident.  Safety is our top concern, when you trust Brite Glass for your windshield repair we ensure it is up to the highest of standards prior to having it leave our temperature controlled facility.  Reno winters can get quite cold, all of our windshield replacements are done indoors and done right the first time.  We also offer door glass replacements so be sure to ask us about our current specials!
On cars, trucks and RVs, millions of windshields are replaced in North America every year, many improperly. Windshield replacement is no small job and your windshield provides structural support to the car in case of a rollover, and using a poorly made replacement windshield can compromise the safety of your vehicle. Brite Glass is dedicated to using only quality parts and providing our customers with quality installations each and every time.
At Brite Glass, our certified technicians adhere to the U.S. Motor Vehicle Safety Standards. Plus, our auto glass replacement is reinforced by the unbreakable Brite Glass transferable lifetime guarantee. You can count on us to keep you safe.
If your crack or chip is small enough we may even be able to repair your windshield!
If you have a modern vehicle your windshield will need to be calibrated after the replacement if you have any ADAS calibration features such as LDWS (lane departure warning system), Collison Alert, Pedestrian Detection, Lane Keeping or Adaptive Cruise Control options.
The Calibration System we use is the latest system available, constantly being updated for every new vehicle coming out. The Calibration process when needed adjusts and tests all of the cameras and sensors on the windshield to ensure they are still working properly after the windshield is replaced.
Without Calibration, your vehicle's ADAS (Advanced Driver Assistance System) features won't function properly which has been proven to increase the likelihood of an accident.
At Brite Glass we are able to perform the entire Calibration process including a Pre-Scan, installation of the windshield, the Calibration, and the Post-Scan all in a single day at our shop. Your vehicle's ADAS system receiving accurate and reliable information is our top priority so your safety features do not alert you at the wrong time causing you to make a quick decision based on false information.
When Brite Glass replaces your windshield we will:
Install the brand of glass that fits your vehicle best.
Save you money and time.
Restore the structural integrity of your vehicle.
Water and air test our installation.
Provide you hassle free assistance with insurance claims. with windshield repair and windshield replacement insurance claims
We do it inside. We do it right – Guaranteed.
Call us today at 775-827-6777 to get a quote and schedule an appointment!